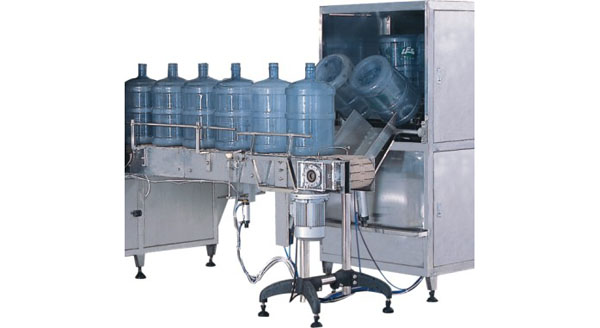 Automatic Bottle Loader Machine
Automatic Bottle Loader is equipped with bottle holder on the XG-washing part for bottle carrier. Automatic bottle loading with bottle spacing device through the carrier pockets driven by the pneumatic cylinders. Bottles automatic fixed at the carrier rings which holding the bottles on the neck while bottles are turning upside down by carrier pockets.
Introduce Auto Bottle Feeding Machine
Auto Bottle Feeding Machine manufactured by our company, which is manufactured with the standard of America Drinking Water Industry Association & with reference to overseas newest type of equipment.
The device employs key components of electrical appliances and metal materials manufactured by name brand factories from home and abroad. It is not only with the advanced technology, high automatization, easy operation and reliable performances as the genuine device from abroad, but also features with small size, small weight and beautiful appearance, anti-corrodibility.
The operation procedures of Auto Bottle Feeding Machine from the bottle entering;bottle positioning;bottle inverting;bottle inserting , which is controlled by PLC with the functions of automatic finish, precise orientation, little manpower and low working intensity. The complete set of equipment is manufactured by high-strength stainless steel materials and stainless plate steel with precise argon arc, little distortion and fair welding veins. The conveying component structures with stainless steel to assure normal running of the device under various conditions. Nonmetallic components are manufactured elaborately by wearable materials. In order to make the performance of the device more stable, electrical components are those products manufactured elaborately by imported series of products or name brand series of products at home.